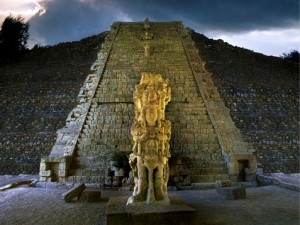 This tour is very interesting, start knowing the limits of the Copan Valley, visiting on its original site that placed the Mayan stelae in strategic locations and which in turn served as reference points for observing the solar alignment.
Most of the trails that are outside the Archaeological Park, were built by Butz Hunab K'awil, also known as God Ixim K, built to demonstrate the power of Maya kings.
In the afternoon visit the magnificent archaeological site of Copan, where he observed the Hieroglyphic Stairway, the Ball Court and various temples and plazas.
Includes: Local transportation, bilingual guide, ticket revenues.
Time of tour: 5 hours
Recommendation: wear comfortable shoes and clothes, sunscreen, camera.
More information: info@trifiniotours.com