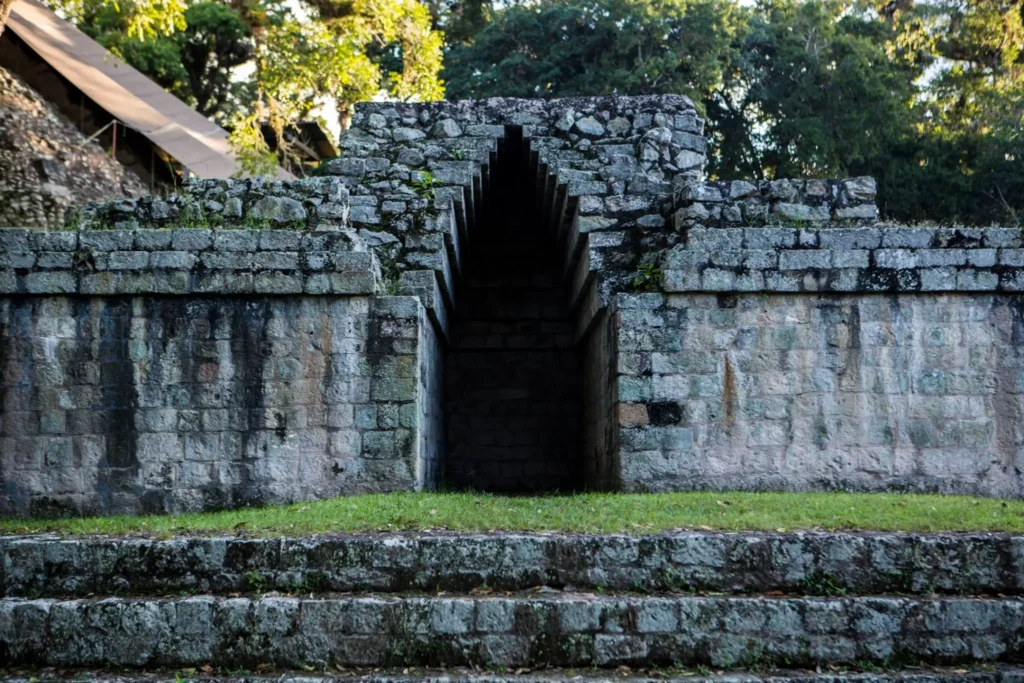 In Copán Ruinas, Honduras you will find the impressive Mayan archaeological site. It was an important city that flourished during the classic period of the Mayan Civilization, approximately between 400 and 800 AD.
The archaeological site of Copán Ruinas is located in a valley surrounded by hills and has a large number of architectural structures that reflect the sophistication and splendor of the Mayan culture. It is renowned for its artistic richness and elaborate iconography carved on stelae, altars and sculptures.
One of the highlights of Copán Ruinas is its famous hieroglyphic stairway, known as the "Stairway of Hieroglyphs". This monumental structure contains a series of stone blocks carved with hieroglyphic inscriptions that provide invaluable information about the history and genealogy of Copan's ancient rulers.
Another highlight is the Acropolis, which includes several temples and palaces, such as Temple 11 and Temple 16. These structures show detailed and complex architecture, with reliefs and sculptures depicting deities, rulers and mythological scenes.
The Copán Ball Court is another distinctive element of the site. This Mesoamerican ball court is one of the most impressive in the region and shows the ritual and ceremonial importance of the sport in ancient Maya culture.
Copán Ruinas has been declared a UNESCO World Heritage Site and attracts numerous visitors and archaeologists who wish to explore and learn about the history and culture of the ancient Maya civilization. It is an archaeological treasure and a fascinating testimony to the greatness and legacy of the Mayan culture in Mesoamerica.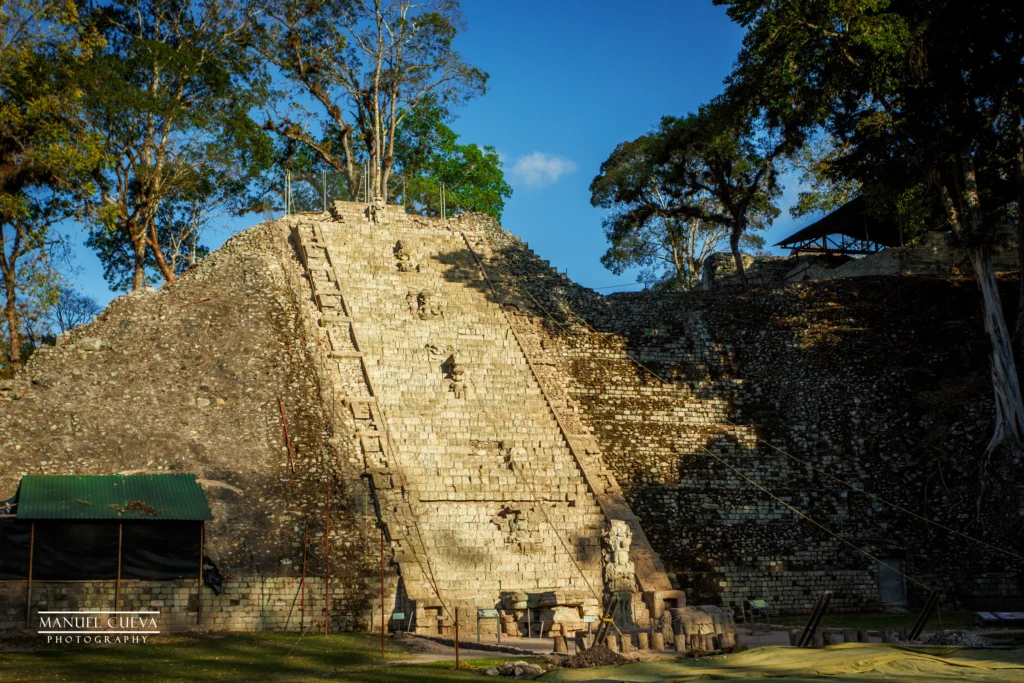 Contact: trifiniotours@gmail.com / +504 9445-0955