We offer for you plane tickets to visit Copan Ruinas from the city of Tegucigalpa and also private shuttles in town, if you desire we can coordinate hotels and tours to the attractions around Copan Ruinas.
You can also get your plane tickets to the diferents destinies CM Airlines offers: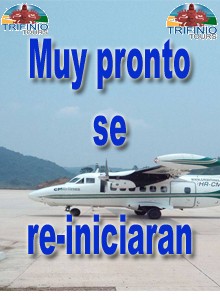 – Tegucigalpa – San Pedro Sula – Roatan – Copan Ruinas – Gracias Lempira – Tela – La Ceiba – Puerto Lempira – Utila – San Salvador – Guatemala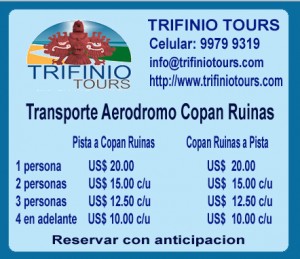 .
.
.If You buy the plane ticket for comming to Copan Ruinas, you will recieve a discount on terrestrial transfer.